A credit to our District, two members receiving awards from ShelterBox during National Volunteer Week. We are only a small and dedicated team but pack a punch when it comes to volunteering!
Thank you for helping to celebrate National Volunteer Week across the country. We've enjoyed highlighting some of our wonderful volunteers through social media and newsletters, sharing what motivates them to get involved or continue to volunteer with ShelterBox.
Congratulations to all the winners of the 2019 ShelterBox Volunteer Awards. You are all so deserving of your award and we are so thankful to have such wonderful people as part of our ShelterBox Australia team.
With over 111 volunteers across Australia doing incredible work in so many different ways choosing the winners has been extremely difficult. But for those receiving an Award this year we would like to congratulate you for your contribution to ShelterBox, whether big or small, we know that every thing you do is making a world of difference to families in need.
With this being our first year of presenting Volunteer Awards we know that as the years go on we will have the opportunity to recognise many more dedicated and passionate volunteers.
Each winner in 2019 will receive a ShelterBox Volunteer Award certificate, a small gift from the delicious and generous local company
Pure Melt Chocolate Byron Bay,
and a digital version of the Volunteer Award certificate that you can include in your email signature and to use across social media.
Winners of the Volunteer Excellence Award are also offered the opportunity to attend an immersive ShelterBox course focussed on disaster response and deployments with flights and accommodation paid.
So.........here's the winners of the ShelterBox Volunteer Awards for 2019!
Volunteer Impact Award Winners
Alan Shepherd
Chris McGrath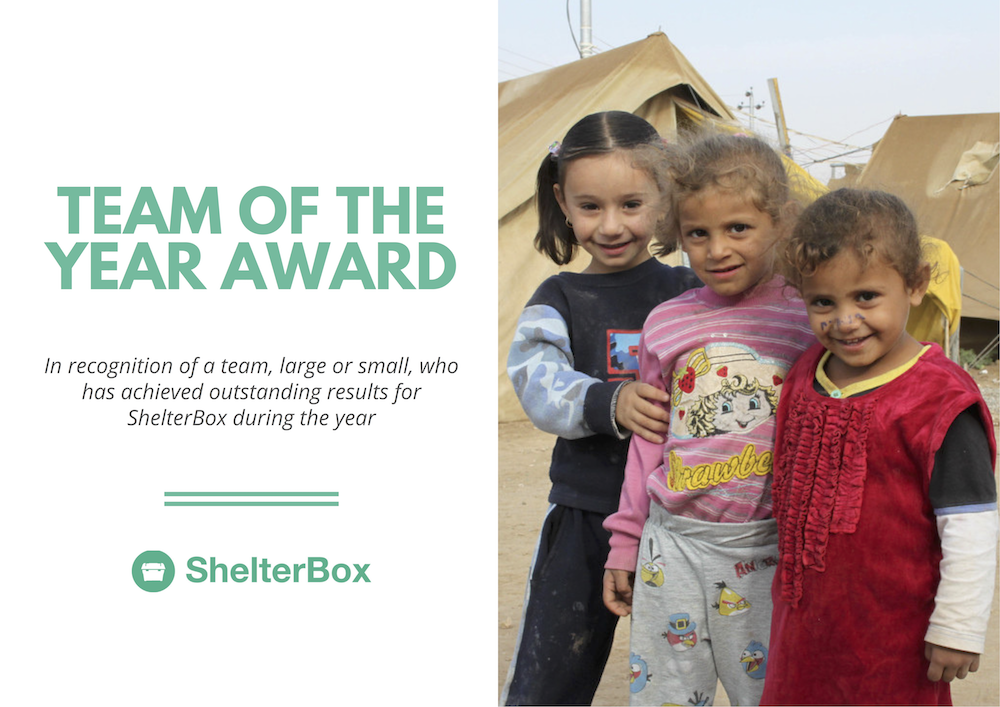 Team of the Year Award Winner
West Australian Team
Presented to June Wade, David Brockway and Rod Style
for leadership and the ability to motivate the WA team to produce outstanding results
Special mention
Adelaide and surrounds team
Presented to Greg Love
for leadership and the ability to motivate the WA team to produce outstanding results
Young Volunteer of the Year Award Winner
Paige Honor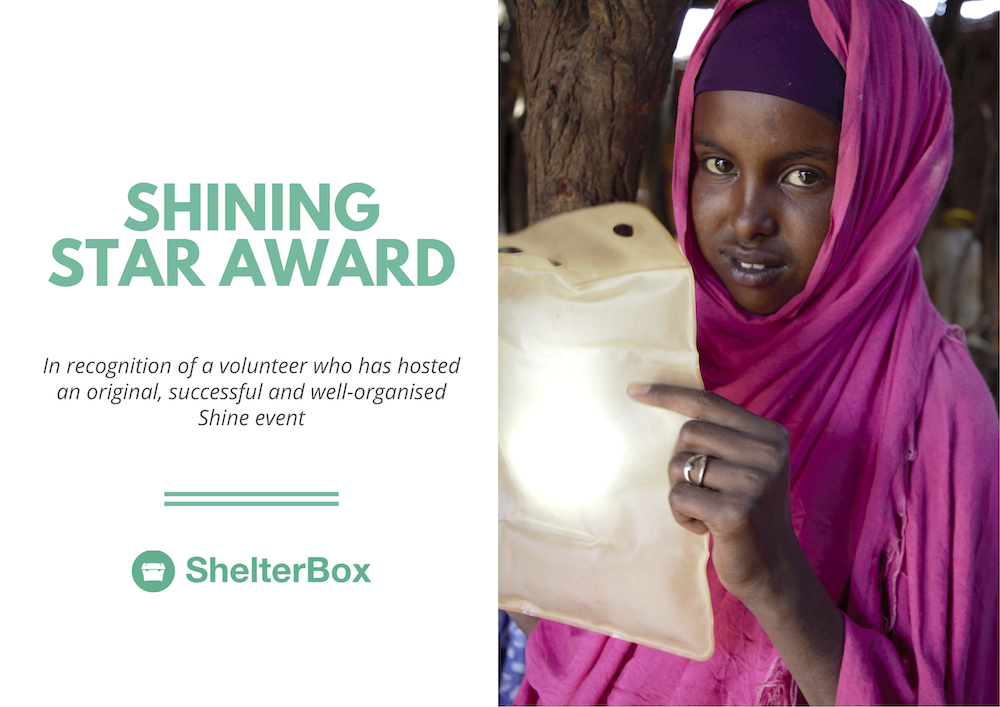 Shining Star Award Winner
Lucy Dodd, Katey Halliday and Paige Honor
for the Adelaide City Rotaract Club Shine for ShelterBox Dinner
at Parwana Afghan Kitchen
Fundraiser of the Year Award
Johanna Johns
Special mention
Stephen Bailey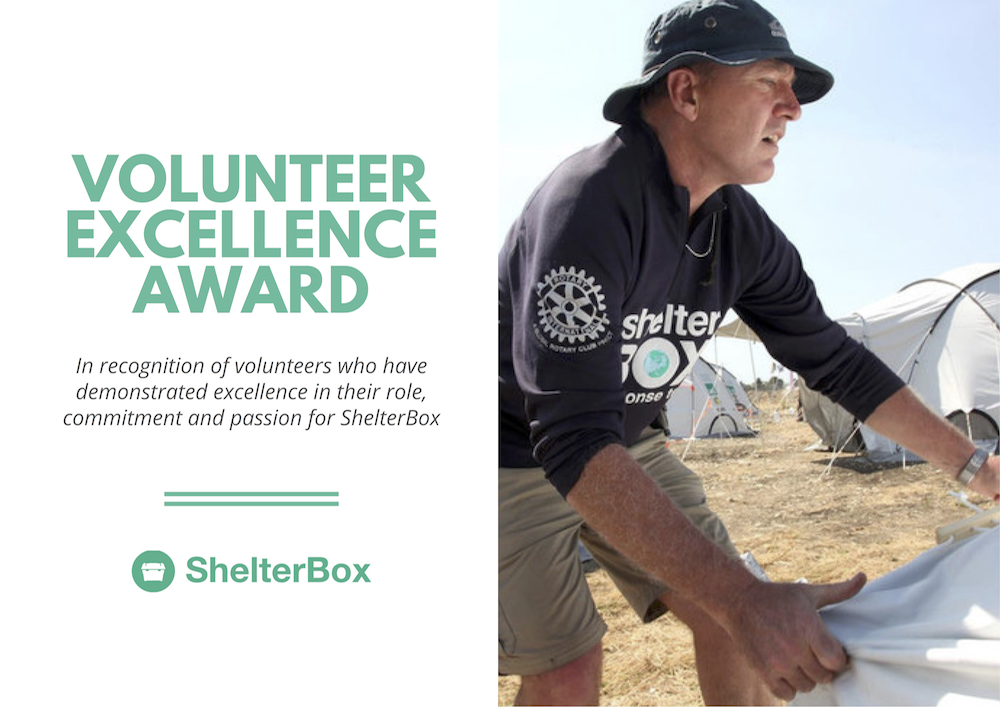 Volunteer Excellence Award Winners
Dan Edmonds
Shane Burette
Brett Boshard
Tammi Mayfield
Sonya Gates
Sue Hooper